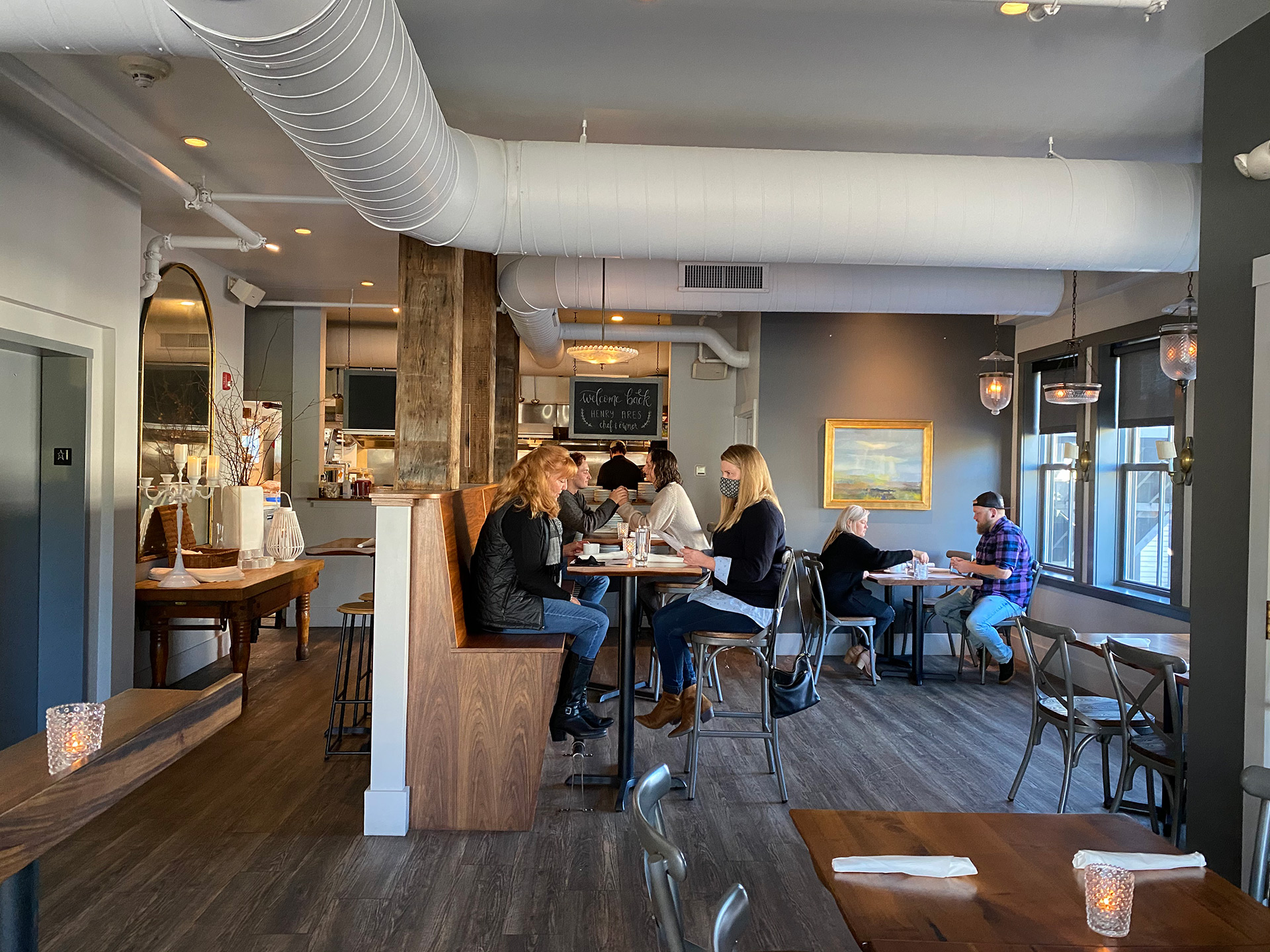 M2 Mechanical services, installs, and provides preventive maintenance on HVAC/R equipment ranging from 100-ton rooftop units on industrial buildings to small ductless splits in offices. M2 will consult, plan, and design-to-build a variety of solutions for many types of clients.
You want your customers, clients and staff to be safe
How best to ensure that? It's important to distinguish between air filtration systems that "capture" or filter pathogens and those that kill viruses, mold and other unwanted and dangerous airborne particles. HEPA (High-Efficiency Particulate Air) and MERV (Minimum Efficiency Reporting Value) filters capture and diffuse particles, but there's another option that is proven to actually kill airborne pathogens and help prevent COVID-19 (and similar viruses) transmission in the classroom.
We recommend patented iWave technology
iWave devices are proven to reduce exposure to viruses, bacteria, mold and other airborne particles (including COVID-19). The iWave technology uses needlepoint bipolar ionization. Independent lab studies show that 99.4% of small airborne particulates are neutralized, thus reducing the possibility of transmission. Thousands of hotels, restaurants, universities, hospitals and other businesses currently use iWave technology.
Additional benefits
Not only does iWave bipolar ionization technology mitigate COVID-19, it also reduces odors, allergens, smoke, static electricity and dust particles. iWave requires no maintenance and has no harmful byproducts, safely cleaning the air in your facility. (Early versions of ionization devices produced some ozone. That is NOT the case with iWave devices.)
How it works
The iWave air purifying devices are installed in duct air conditioning systems. iWave uses patented technology, called needlepoint bipolar ionization, to create equal amounts of positive and negative ions. When these ions are injected into the air stream, they break down passing pollutants and gases into harmless compounds like oxygen, carbon dioxide, nitrogen and water vapor. When the ions come into contact with viruses, bacteria or mold, they remove the hydrogen molecules – without them, the pathogens have no source of energy and will die.
Speed, ease, affordability of installation
The installation of the iWave technology in your current HVAC/R system is quick, easy, affordable and with no service or replacement parts. Each iWave ionizer costs between $900-1200 (depending on size of unit). How many devices are needed is determined by the existing duct heating/cooling system and the size of the space.
How long does it take for iWave to start to work?
Once the device is installed and running, the Lab that conducted the testing says it kills:
92.6% of Viruses in 15 minutes
99.4% of Viruses in 30 minutes
Interested?
We offer a free consultation; a site visit to review your HVAC equipment (size and age), building(s) size, and then we develop an estimate, addressing the number and size of the units you need, cost, and schedule.
Want to ensure your air is as healthy as possible?
Ionization should be part of a comprehensive indoor air quality program/strategy to ensure the air quality in your business is cleaner and healthier for customers and staff. With over 200,000 installations worldwide, iWave is the #1 air purifier for institutions.
Research based. Lab tested. Peace of mind.