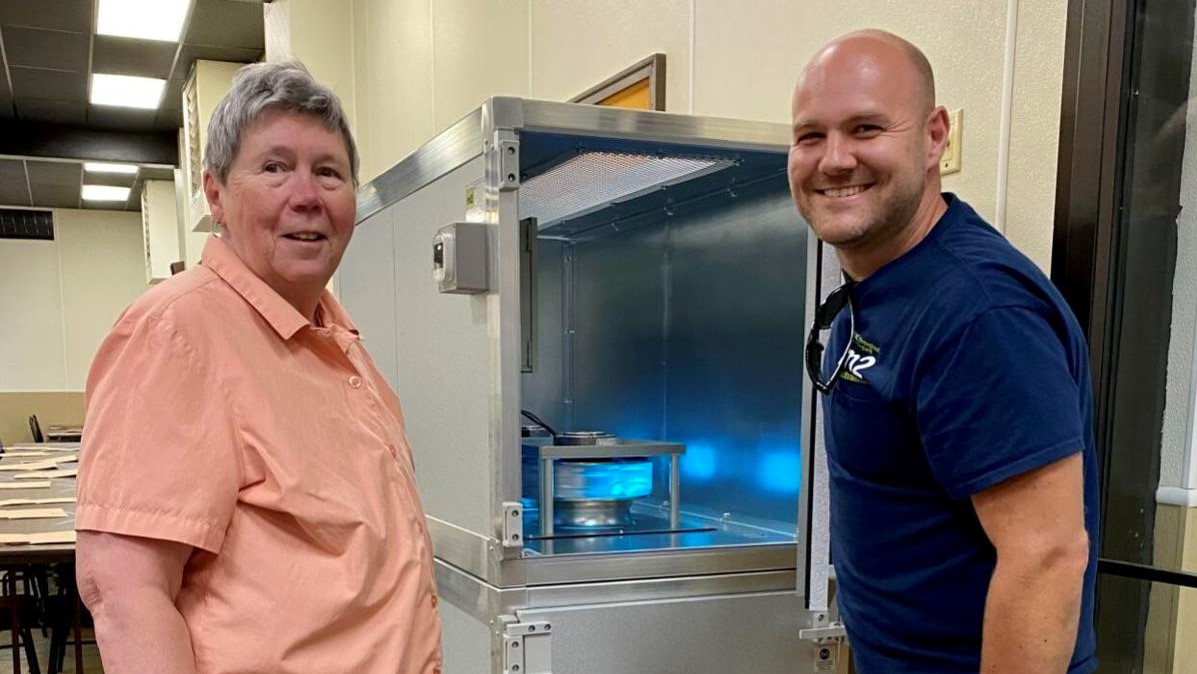 New Hampshire HVAC firm M2 Mechanical has donated and installed a sophisticated air filtration system to a Veterans Hall in Hudson.
According to M2 Mechanical Director Steve Klatt, the $14,000 system, known as a "scrubber," can clean 8,300 square feet using three state-of-the-art patented methods: HEPA, UVA and needlepoint ionization.
Klatt said VFW Post 5791's Bingo Hall has been a longtime customer of the family-owned New England HVAC firm and recently purchased the former Kiwanis Club. The large space can accommodate more than 500 people for nightly bingo; a social activity that is the VFW post's biggest fundraising effort.
"We wanted to highlight this organization that has done so much for the veterans community and this will enable more people to feel safe in the building as we emerge from the pandemic," Klatt said.
"People are paying close attention to the quality of their indoor air. So many businesses, nonprofits and municipalities have been investing in indoor air purification technologies to address COVID-19 concerns. To be able to make this donation to such a deserving organization to protect the safety of our veterans is exactly what our firm is all about — giving back to the community," he said.
Post 5791 Cmdr. Christina Madden was on hand to accept the donation and see how the technology works. "This donation will provide peace of mind to our veterans and the hundreds of community members that come through our doors each week," Madden said. "It's research-based and lab tested. Most importantly, it will help bring us to full capacity for our very popular bingo nights so we can continue to raise funds for the Hudson community." The building on Melendy Road is also the bingo location for the local Knights of Columbus, the Lions Club and the Brain Injury Association of New England.